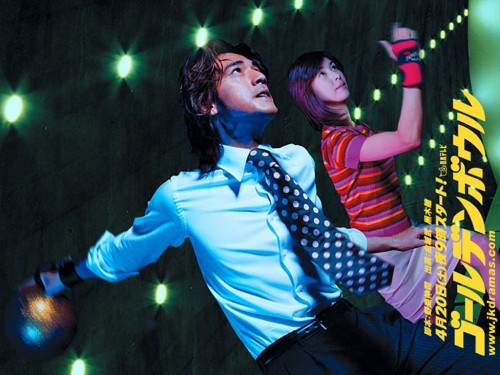 Hello, dear TK fans.
We have a wonderful news for you today. There is another movie review at TKfanclub. Article author is
nitvel
Titles:
Golden Bowl, ゴールデンボウル
Country:
Japan
Genre:
romance, sports
Broadcast period:
April 20 – July 6, 2002
Studio:
NTV
Director:
猪股隆一 [Ryuichi Inomata]
Script:
野島伸司 [Shinji Nojima]
Cast:
Kaneshiro Takeshi [金城武] – 芥川 周 [Akutagawa Shu]
Kuroki Hitomi [黒木瞳] – 佐倉 瞳 [Sakura Hitomi]
Enomoto Kanako [榎本加奈子] – 屋代 みどり [Yashiro Midori]
Matsumoto Rio [松本莉緒] – 久保晶 [Kubo Akira]
Every time I get to watch that type of dorama, I sigh with easiness in my heart – that means I have not seen every Japanese romance movies worthy of watching yet...
READ MORE.....